GYM RATS FIT
Our ultimate goal is to help you help yourself by passing along knowledge, positive energy, and the type of motivation you need to lead a healthy and active lifestyle.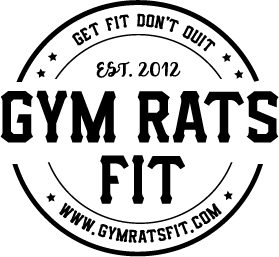 Gym Rats Fit Inc. was formed in 2011 by fitness competitor Andres Nunez. He began his fitness journey ten years ago. Starting off in the gym, as most beginners do, he quickly realized the urge to take his fitness to the next level.
What had started out as daily exercise had now blossomed into a passionate, rewarding lifestyle. His undeniable dedication has taken him to new heights, such as, becoming a certified personal trainer, nutritional coach, fitness competitor, and group instructor.
Sign up today and Start Your Free Trial
Kickstart your fitness journey! Experience our state-of-the-art facility, top-of-the-line equipment, and expert trainers dedicated to helping you achieve your health goals.
Andy is the only trainer that I've ever had true fitness success with. My journey is still ongoing, but I don't think I would even have a journey at all if it wasn't for Andy and the Gym Rats Fit team!
Every trainer at Gym Rats Fit made me feel like family. I went to other gyms, but they just weren't the same. I was looking for a home and I finally found it at with Andy, Courtney, and the entire staff.
"BECOME A HEALTHIER, HAPPIER VERSION OF YOU!"